The Podcast for the Sustainable
Innovator Learning & Development
community for sustainable businesses.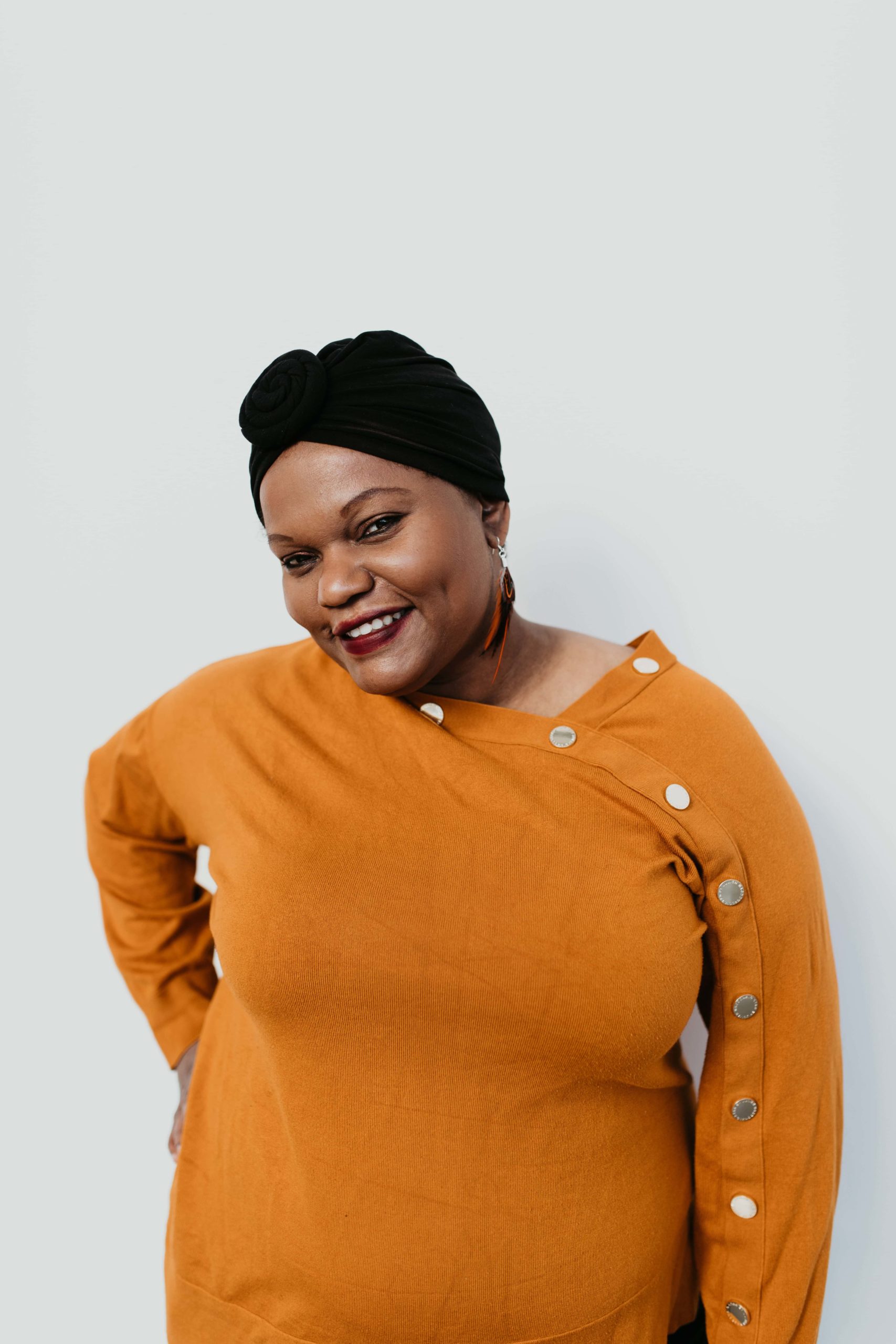 Build Better Businesses with us!
For People, Planet & Profit
We support the long view – sustainable for you and for the planet!
Check out our courses, communities, programmes consultancy services and podcast episodes below!
EVENTS ACROSS THE WHERE IDEAS LAUNCH ECO-SYSTEM 👇
INCUBATOR
LOOKING FOR FINANCING? JOIN THE ECO BUSINESS GROWTH CLUB INCUBATOR!

The incubator is comprehensive support for your business, across all aspects, with different modules and resoruces to help you grow. From End July to End September, get hands on support with your business pitches and financial preparation to apply for grant, angel, or other types of funding!
EHZ - ECOPRENEURS HOPE ZONE
NETWORKING
AWARDS
PODCAST
NET POSITIVE
Get Inspired to take Action
"Our biggest challenge in this new century is to take an idea that seems abstract – sustainable development – and turn it into a reality for all the world's people"
EXPLORE OUR PODCAST WHERE IDEAS LAUNCH - SUSTAINABLE INNOVATION👇
Access the shownotes and guest stories or download using your favourite podcast player.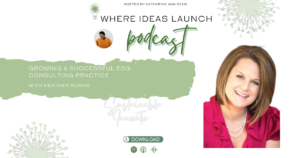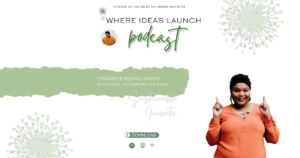 Katherine Ann Byam (MBA, FCCA) is a business resilience coach and strategic partner to leaders who are championing sustainable change for their stakeholders.
This session digs into her story, and what inspired her to change her path in her career.
Explore topic here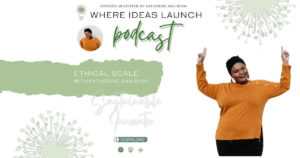 Growth is scaling your business in line with your goals and sustainability parameters. It can include more substantive financing and capital injection, as well as market and customer base growth.
In this section we review, marketing a physical product, marketing a Service, strategic partnerships, business development & sales.
Explore topic here
Be a part of the Re-volution
"Never doubt that a small group of thoughtful, committed citizens can change the world. Indeed, it is the only thing that ever has."
About the Eco Business Growth Club Incubator: "I really enjoyed these modules they gave me a lot of focus and a really great support network ❤️❤️❤️❤️looking forward to the next ones!!!"
These two #podcasts helped me get through the year, leaving me feeling inspired and hopeful! ✨ 🎧 Where Ideas Launch by 🎙️ Katherine Ann Byam, MBA Listening to this podcast inspires me to pursue #sustainability as a career path! Every episode features leaders and changemakers working towards sustainable innovation, sharing valuable stories and meaningful insights. One of my favorite episodes is Episode 4 - How to be Creative where they talk about culture, diversity, and #creativity.
Katherine is the real deal. Her drive, energy, support and guidance are incredible. I feel more able to tackle the challenges my business faces with her cheering me on. Her advice is invaluable and she genuinely cares about me as well as as my business, which is hugely important as a self-employed person. Katherine helps problem solve as well as helping steer me in new directions...and even pushes me to get out of my comfort zone which is a huge positive for me as I need that. Also, as sustainability is incredibly high on my agenda, having someone who cares as much as I do is vital to help me achieve my goals in that area too. I cannot recommend Katherine enough to anyone.
Great Range of Interviews! I've been listening to this podcast for a number of weeks now. High quality informative discussions which challenge and inspire me
I have loved working with Katherine Ann Byam in the Eco Business Growth Club. She is so knowledgeable, has lots of value and wisdom to share and is truly committed to making sustainable businesses work. So naturally I have joined the incubator and I can't wait for it to start. Katherine already has lots of ideas for how to help support me and my business, I know that if I am going to succeed and grow, that I will need to commit and to work hard. With Katherine in my corner, I am giving it the very best shot I can and am excited to see the growth that I know the incubator will bring. Hope to see many of you on the inside!
Inspiring! I'm new to Podcasts, and I found this particular show to be refreshing, inspiring and full of great messages on every second aired. Looking forward to hearing your next episodes 🙂
I'm immensely grateful to you, for the wonderful opportunity you gave me to 'dive' into the world of entrepreneurship! you opened the door for me, with phenomenal support and keen professional insight, at the perfect time in my own professional career. I don't know that I would have had the courage to make the giant leap into starting my own business without you! I'm a neurodivergent and life can be challenging in all sorts of ways that add to the pressure of trying to build myself a business that will be sustainable, offer a high quality of service to my clients and make me enough money to meet my family's needs.You patiently gave me the opportunity to meet and share with other women who were 'newbies' like me, or who were already further along on their business journey. It was encouraging, inspiring and reassuring in countless ways.
The other day 🎙️ Katherine Ann Byam, MBA interviewed me for her stellar podcast >>>Where Ideas Launch<<<. It's now live! We speak about our work at SYSTEMIQ Ltd., what value #ESG #reporting has, and how to start a career in #sustainability. Katherine - thanks, it was a pleasure speaking with you!
Thanks, Katherine. The eco-business growth club has been a great help to me. I'm amazed about the resources that are available and how willing you are to help me and answer my questions. Some really great training all in one place. Thanks for all your help. 
Having worked with Katherine during her time as a finance professional witnessing what she has accomplished since then in igniting the entrepreneurial spirit in so many across the globe is truly impressive. Doing this in a fast paced virtual environment that is not always sympathetic to "newbies" is a testament to what she is all about. Guiding persons from all walks of life in identifying creative ways to find a voice while building personal brands that deliver the outcome they seek. My "Wingwoman" as I call her, delivers a level of service and support that gives you the confidence that someone trustworthy is in your corner. Someone who will do what is necessary to ensure you have the correct tools to give you that PUSH in your career transition, actualisation of a new business idea or tips on curating that online presence that is dressed for success.
From greencloudnine on Instagram: It was a pleasure to have our CEO, Lola Fernandez, participating in the podcast hosted by beautiful Katherine Ann Byam 👑 In the podcast, you can listen to how these two stunning women empower each other and reflect on sustainability and everything around it!💚 Lola broadly shares what were her challenges of trying to live sustainably and how she found a way to do it. Which all lead up to building and nourishing @greencloudnine! 🌳 We want to take this chance to thank Katherine Ann Byam for being a loyal supporter of @greencloudnine and for making us feel at home in her element. Now all you have to do is - grab a coffee ☕️ and have a warm time enjoying our podcast! 🌿 You can find the LINK in our story highlights ✨
I'm a French slow fashion designer based in Brussels. And I'm part of the Eco Business Growth club. It really helped me with my self confidence. Katherine and everyone really helps each other with their journey and their difficulties and everything in between. We are really a strong community, both with Kathine the experts and even every other people in the group. Even though we are in completely different fields, we have the same mind really helped me build that trust that I am an entrepreneur, finding people that work in the same mindset as mine was really hard. But together, we make a really good team, every expert that Katherine brought to the group was really, interesting. And I found myself discovering new things about each topic. Even though I thought I knew about that topic, I learned new stuff, because they are experts in their fields. And it's something that you can't find everywhere. She's a really good human and I really love being part of this club and I think you should too, and you will love it too. So can't wait to meet new people!
A wonderful podcast for stimulating new ideas, and innovation! invaluable nuggets for entrepreneurs and aspiring entrepreneurs!
Katherine really took the time to find out about me and my businesses. She dug deep into the marketing strategies for my businesses and personalised the insights she gave. I have spoken to other LinkedIn professionals in the past and they have always used a "one formula for everyone" method, simply sharing details of best practice but not really linking a proper LinkedIn strategy to the rest of my business marketing methods. I think anyone that is looking to fast track their success and maximise the impact on their business via LinkedIn should definitely speak to Katherine.
Love the bredth of thinking and style of narration, resulting in introspection and then action to push ahead with new ideas. Thank you Katherine!
Katherine is so knowledgable and supportive. I joined her Facebook page Women in Sustainable Business in January of this year and I am a member of the Eco Business Growth Club. The motivation and support she has given my small business has been so helpful. Thank you for all that you do Katherine!
I love the subject and length of the podcast. Great Insights, I highly recommend it
Kathy's LinkedIn Audit was a game-changer! Her attention to detail and depth of research was amazing - she presented a full audit of where I was seen, what I needed to work on and how to start becoming more visible, both on LinkedIn and in the wider SEO. Her approach is sustainable, and authentic - no flashy sales gimmicks here! Her knowledge of the ins- and outs-, and the current trends is encyclopaedic. Highly recommended if you are serious about getting traction on LinkedIn - for ALL the right reasons.
Love the content and focus of the podcast series. great insights and takeways and that's just from episode 1! Excited to learn more!
Katherine has so much knowledge about LinkedIn. I love her personal approach and the detailed feedback that she shared with me. As with all things, there is not one size that fits all and Katherine really takes the time to understand you and your business before offering recommendations. Highly recommend
Katherine is hitting stride as a thoughtful interviewer and her range of guests bring unique perspectives to each episode. Fantastic content!